Claude & Me jewellery store fitout - Milton, Brisbane
Shopfitter: Trivision
Images: Scott Burrows Photographer
Skewed was engaged to provide Architectural design and documentation services for the retail store fit out.
The brief for Claude & Me was to create a space to showcase high-end jewellery and watches. The space was originally home to a long-term Jewellery store, and the fit-out was past re-use.
The design response was to create a jewellery box to house and display the stock. The store takes a personal approach with its customers, often sitting with them by appointment, rather than walk-ins. So the space not only displays stock but also provides a comfortable place to sit with the customer either in the front of the store or in the private viewing space, which is provided privacy by the polished metal prism screens.
The central corian display case is placed as a series of layers, inspired by the layers of earth that the stones and metals are mined from in their creation. The other display cases and wall display cases are minimal in their form and articulation to reduce distraction from the products they display.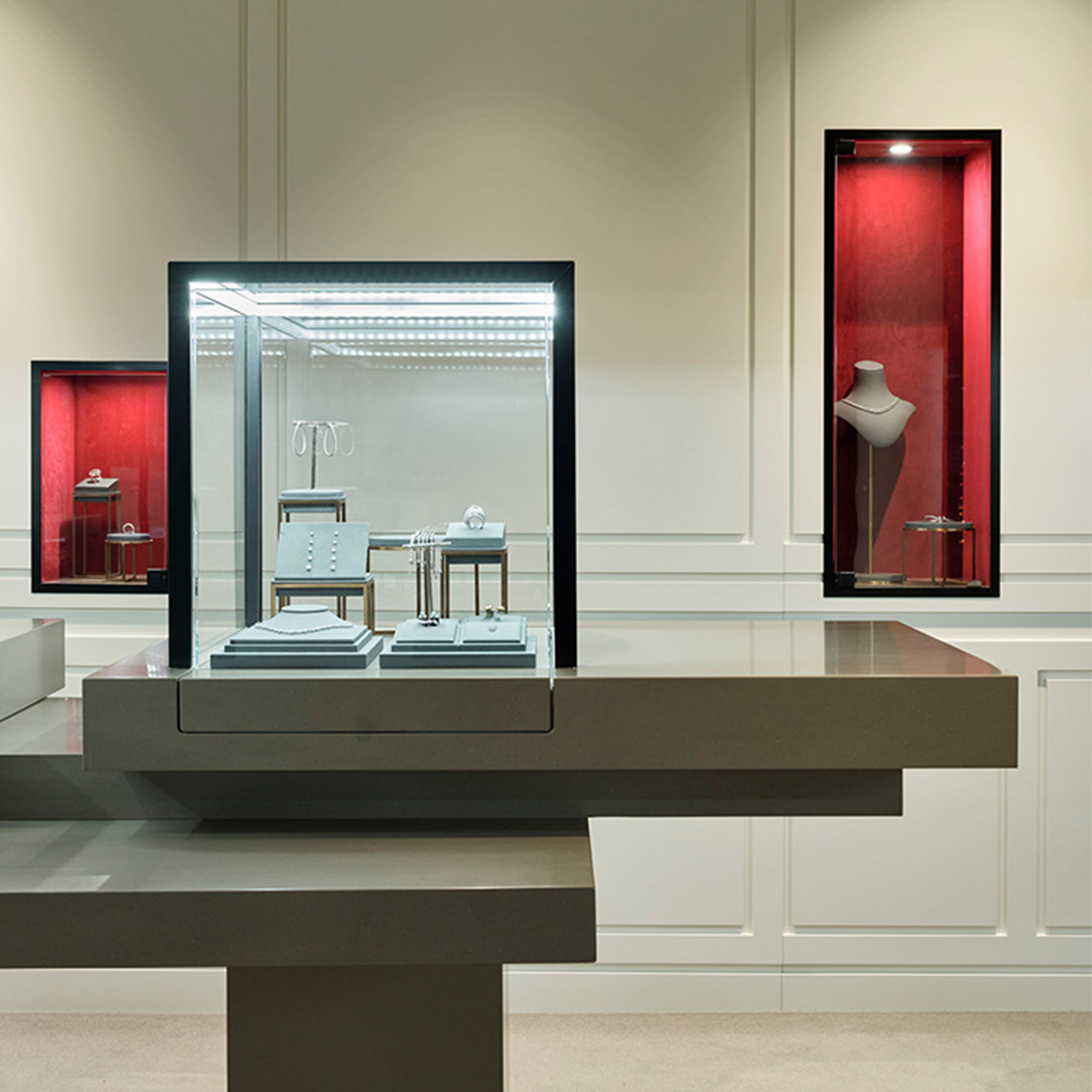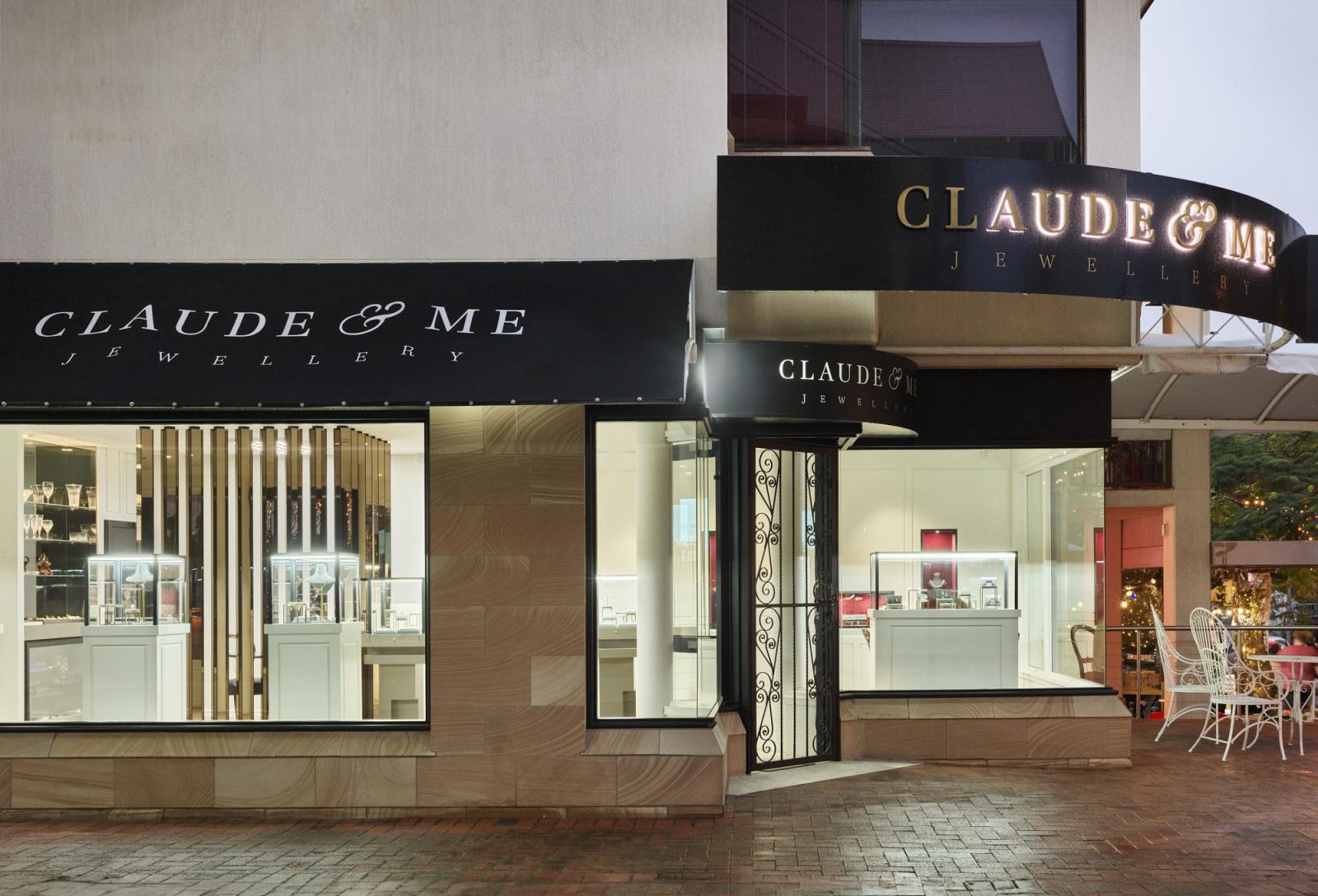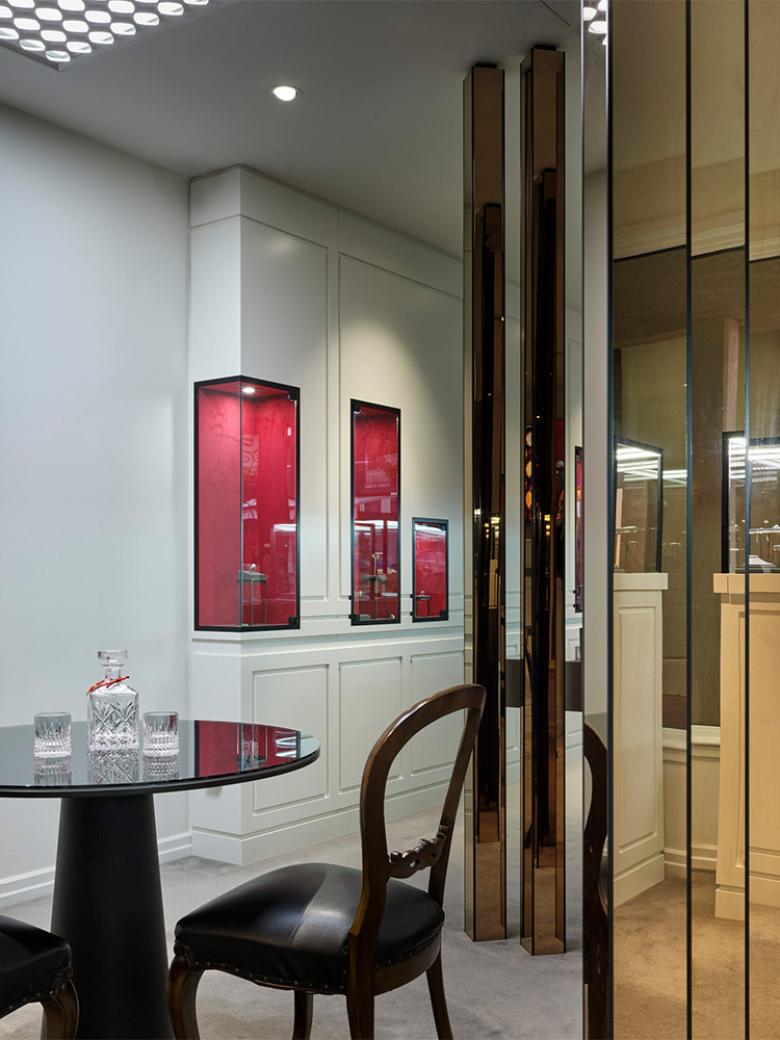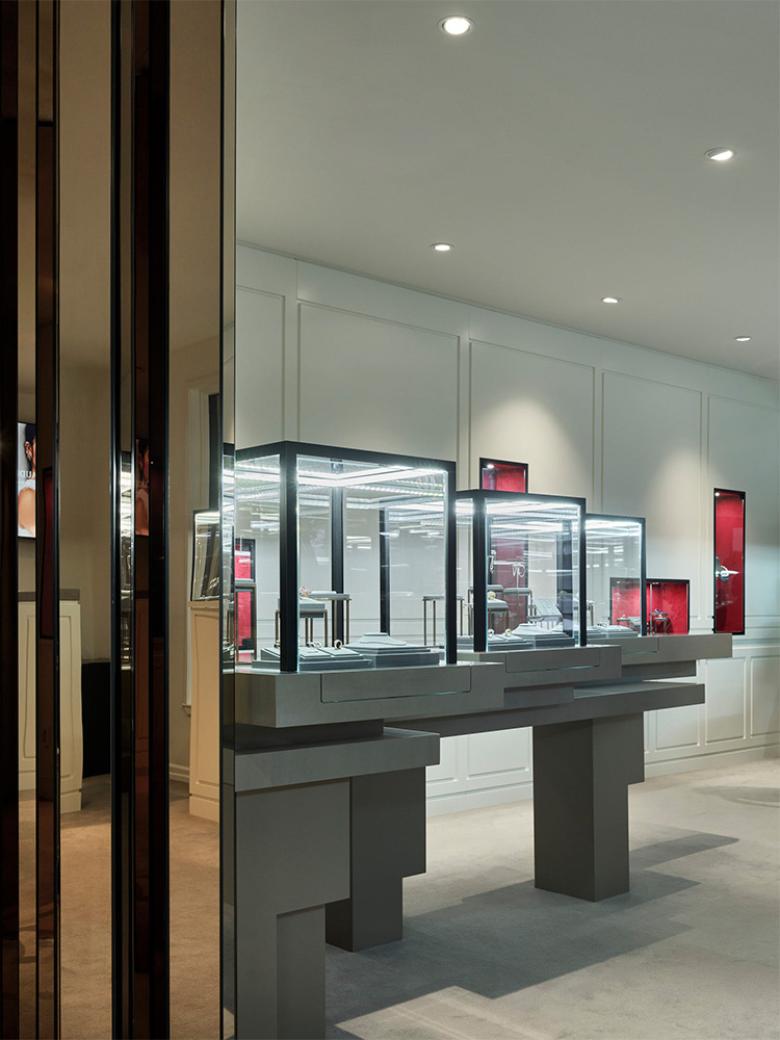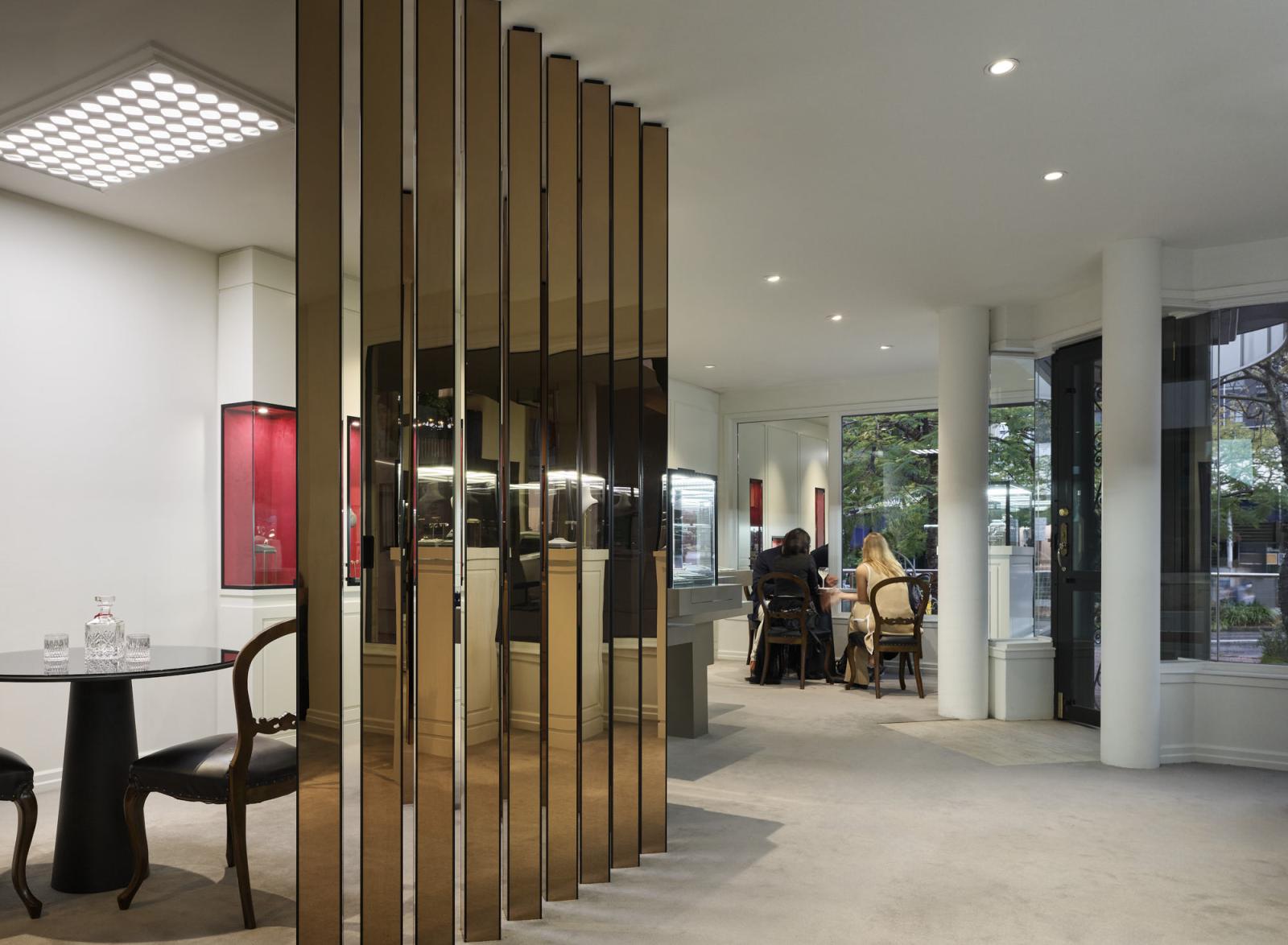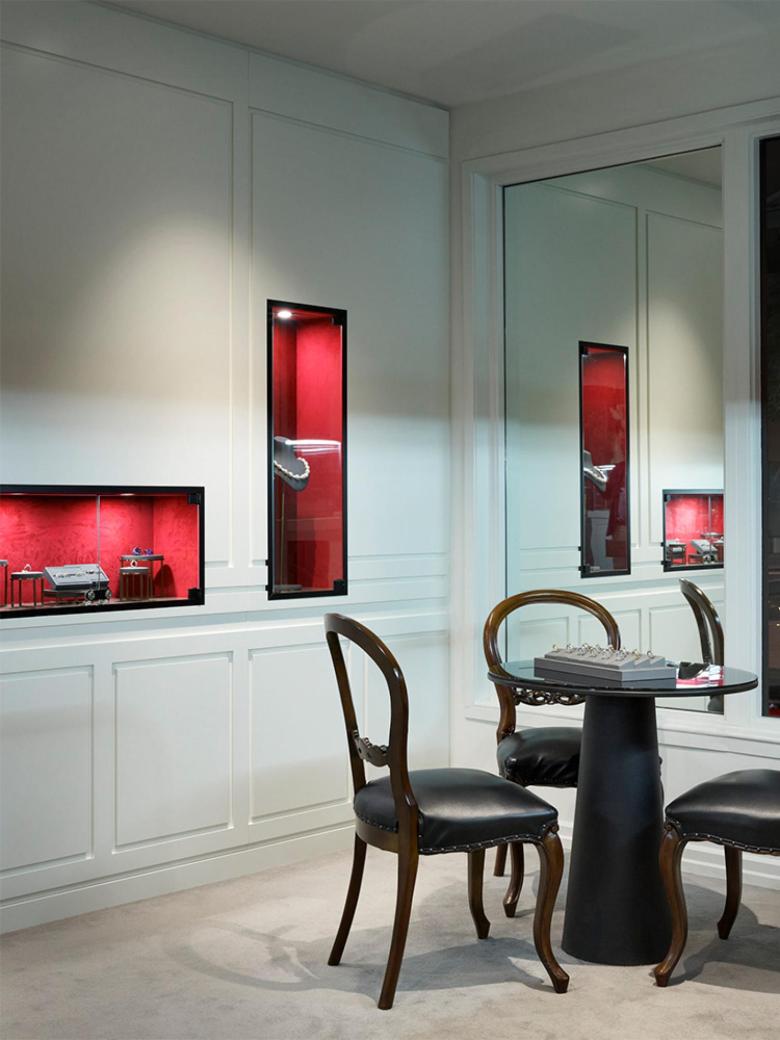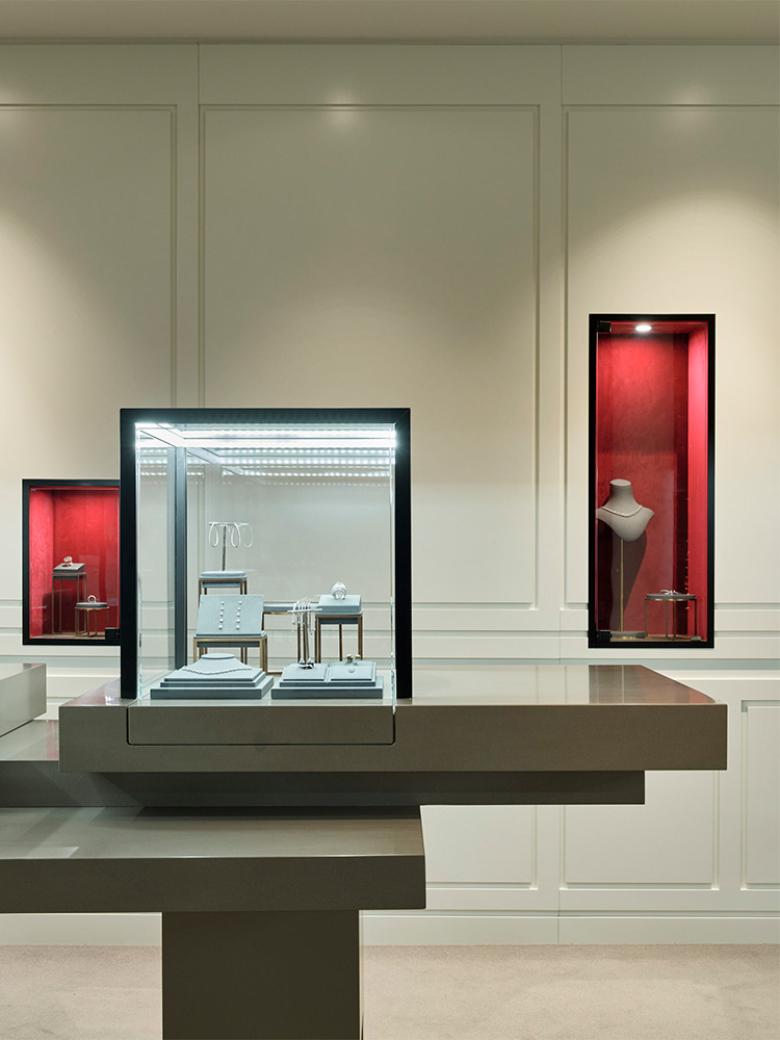 Speak with us about working together on your shop fitout or next commercial project today.