Sports & recreation facility architecture SEQ
Nathan has worked with schools, local authorities, sporting bodies and clubs to deliver sports facilities across Brisbane, South East Queensland and Regional Queensland.
He can assist you in delivering your sports facility planning and design for multi-purpose indoor sports facilities, aquatic centres and sports stadium projects.
Nathan understands the importance of designing facilities that are robust and low maintenance. He is familiar with managing and delivering projects in accordance with the various funding frameworks required by the different levels of government, enabling your projects to be delivered to meet your needs, on time and on budget.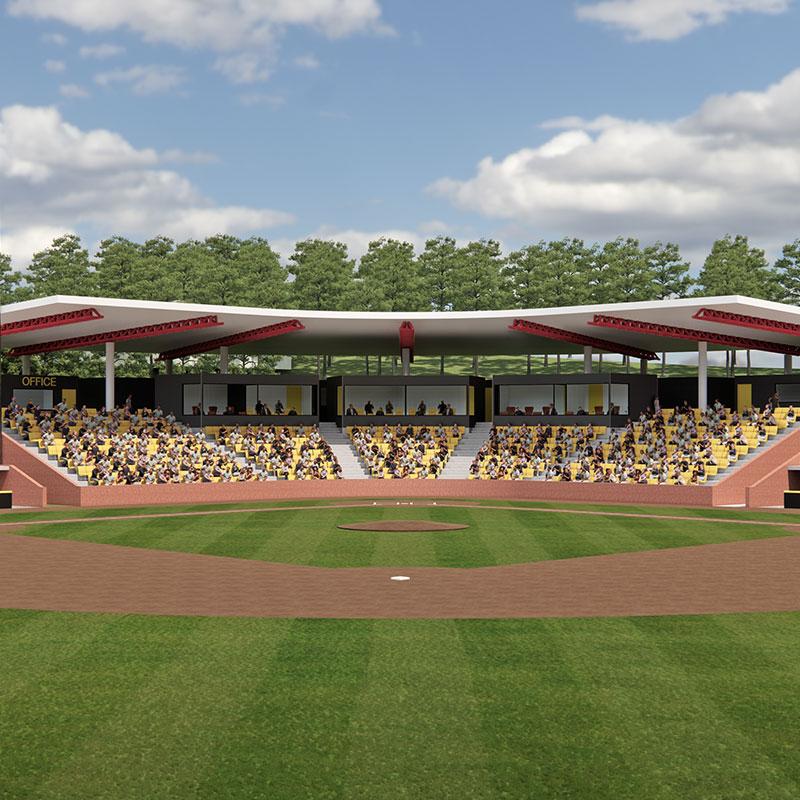 Other projects
Port Fairy Golf Club Renovation*
Banister Park Upgrade*
Yarrabilba Secondary Catholic College - Covered Multi-purpose court*
Mt Maria College - Covered Multi-purpose court*
Sinnamon Hydrotherapy Pool - Gym Extension*
MacKillop Catholic College - Primary hall*
Surfers Paradise Baseball Club - Amenities Upgrade & Extension*
Ipswich Showgrounds Masterplan*
Emerald Aquatic Centre - New 50m Pool Buildings*
Emerald Aquatic Centre - New Cafe and Amenities*
Emerald Aquatic Centre - Master Plan*
* denotes work completed at another practice
Helping sporting clubs deliver world-class facilities
Whether you are looking to upgrade an existing sporting or recreation facility, or develop a new one, Nathan and his partner network can provide the professional support that you need. His experience delivering projects in accordance with funding requirements, and the importance of designing facilities which meet the needs of various stakeholders, is what sets Nathan apart.
Having worked with several clients over the last two decades, Nathan can attest to the importance of having a master plan in place when it comes sport and recreation facilities. A master plan provides a response to the strategic plan of an organisation, mapping out the detailed facilities that needed to achieve it. It also provides direction for volunteer committees to plan fundraising or funding applications, knowing the various pieces of the puzzle that are required, and showing what is needed and where it can be located. 
Funding applications for sport and recreation projects require a specialist team of consultants to assist you in preparing a detailed and comprehensive submission. These submissions need to be prepared in short time frames and need to be structured in line with funding application guidelines to maximise the opportunity for success. Nathan and his network of specialist consultants can assist you in preparing your funding applications for your future sport and recreation projects.
Having successfully delivered several outdoor sporting projects, Nathan understands the main challenges of designing outdoor sports facilities.  including field position and orientation, soils and turf, irrigation and watering, lighting, associated facilities and car parking. Working with a specialist consultant team, Nathan can assist you to deliver your next outdoor sporting facility project.
Nathan has successfully assisted his clients in the delivery of multi-purpose indoor sporting facilities over the last decade. He understands the complexity of designing internal sporting facilities that meet the various needs of the different sports being played and the importance of ventilation, cooling and acoustic challenges that can be experienced in large internal spaces.
Speak with Nathan about how he can help your club today.