Bathroom and Ensuite Renovation
Builder: P.1nt One Projects
Images: Skewed
The 40-year-old bathroom and ensuite were falling apart and not functional for a young family.
The existing bathroom was reconfigured to provide more open space, through the integration of the bath and shower into one space. The relocation of the vanity unit provides a clear open space when you enter the room, and space for the hanging of wet towels.
The ensuite space maintained its current configuration, whilst creating a larger shower space, and a vanity installed at a more suitable and usable height, no longer constrained by the existing window sill height.
The finishes and fixtures were selected to provide an inviting relaxing spaces that added value to the existing residence, through simple large format tiles, timber veneer, and white stone, with the blue feature tile providing a connection to the outside sky. The overall design style was selected specifically not to follow current design trends, so that the spaces wouldn't date, and to fit in well with the architectural style of the house.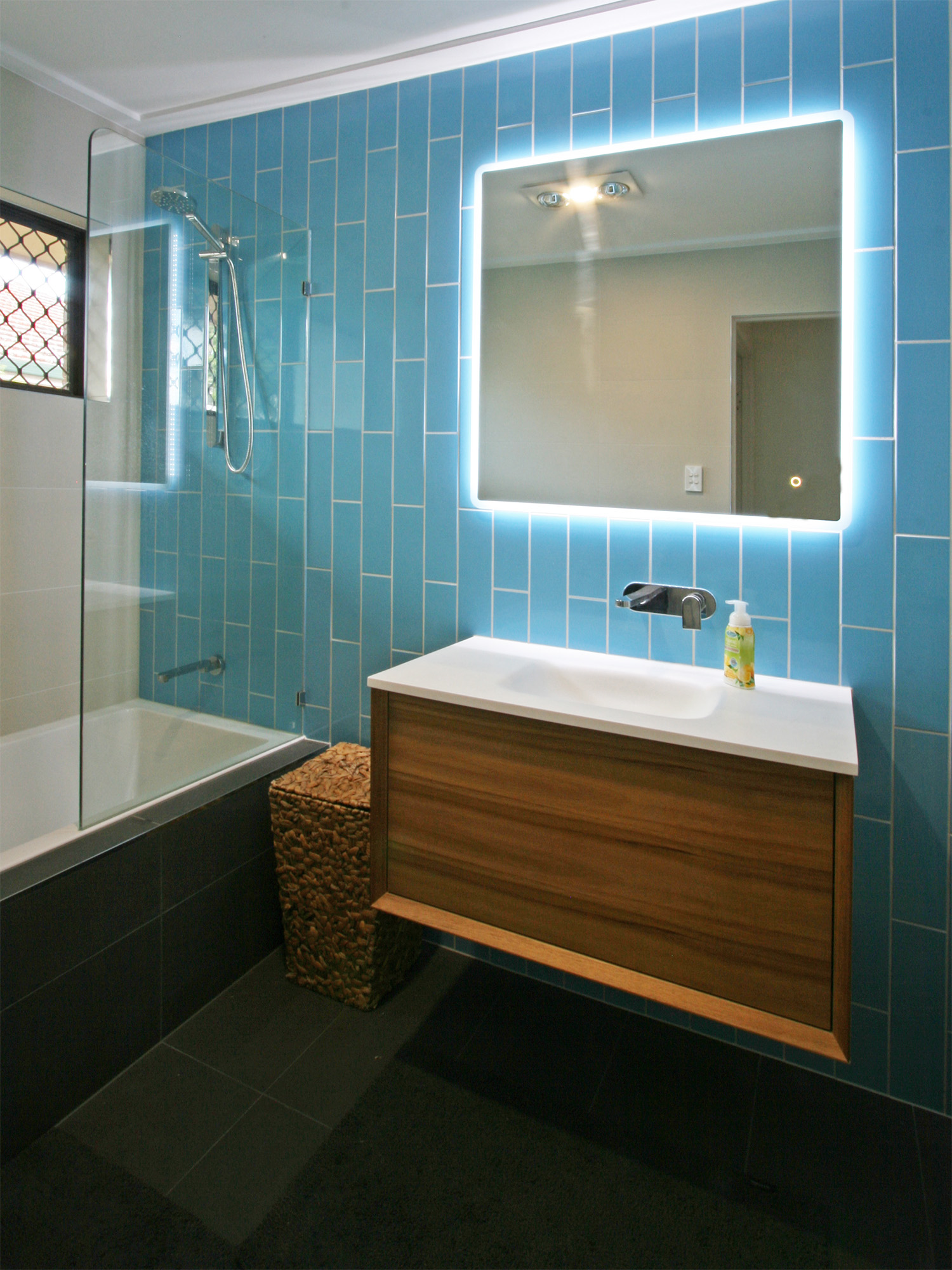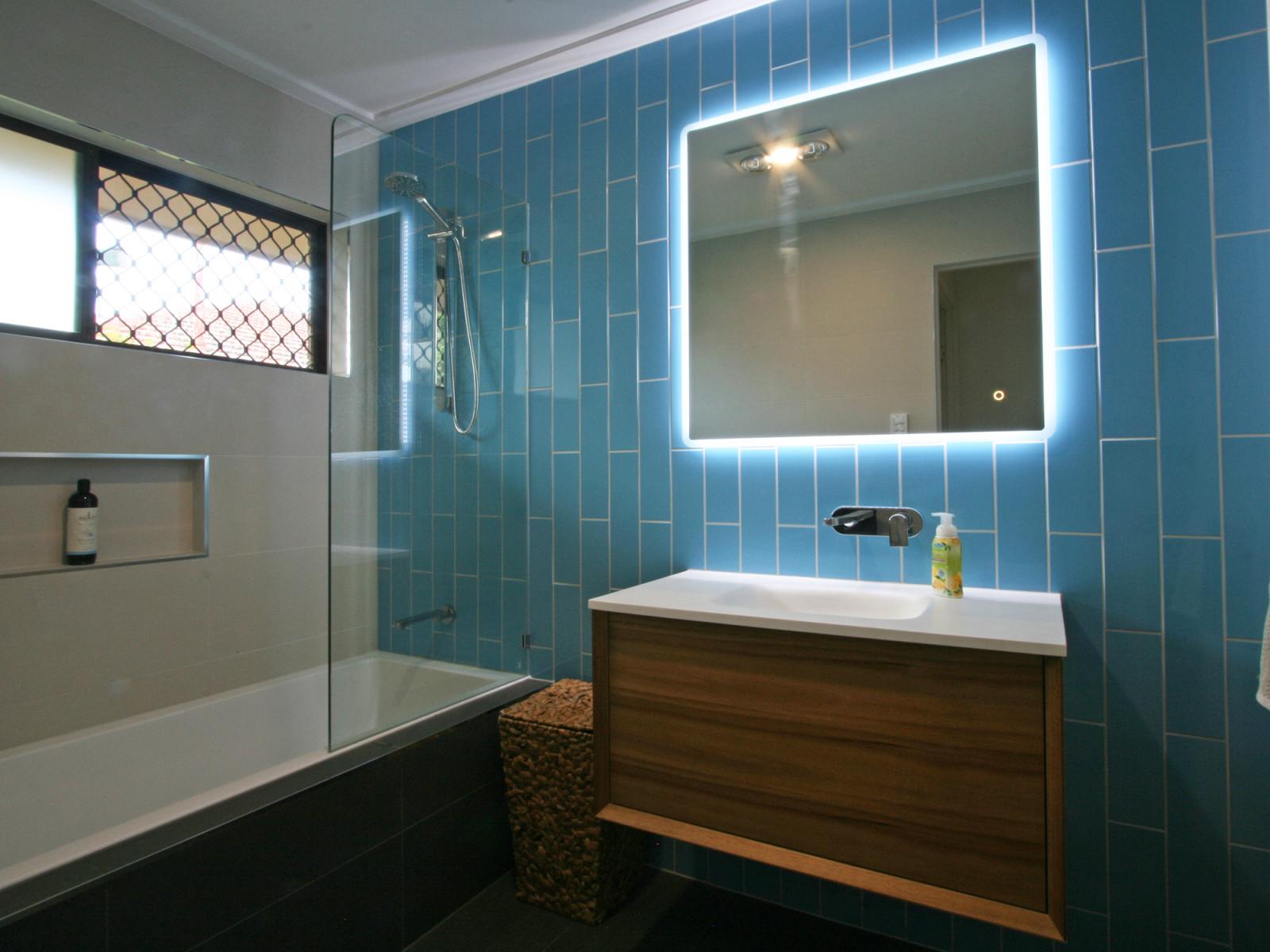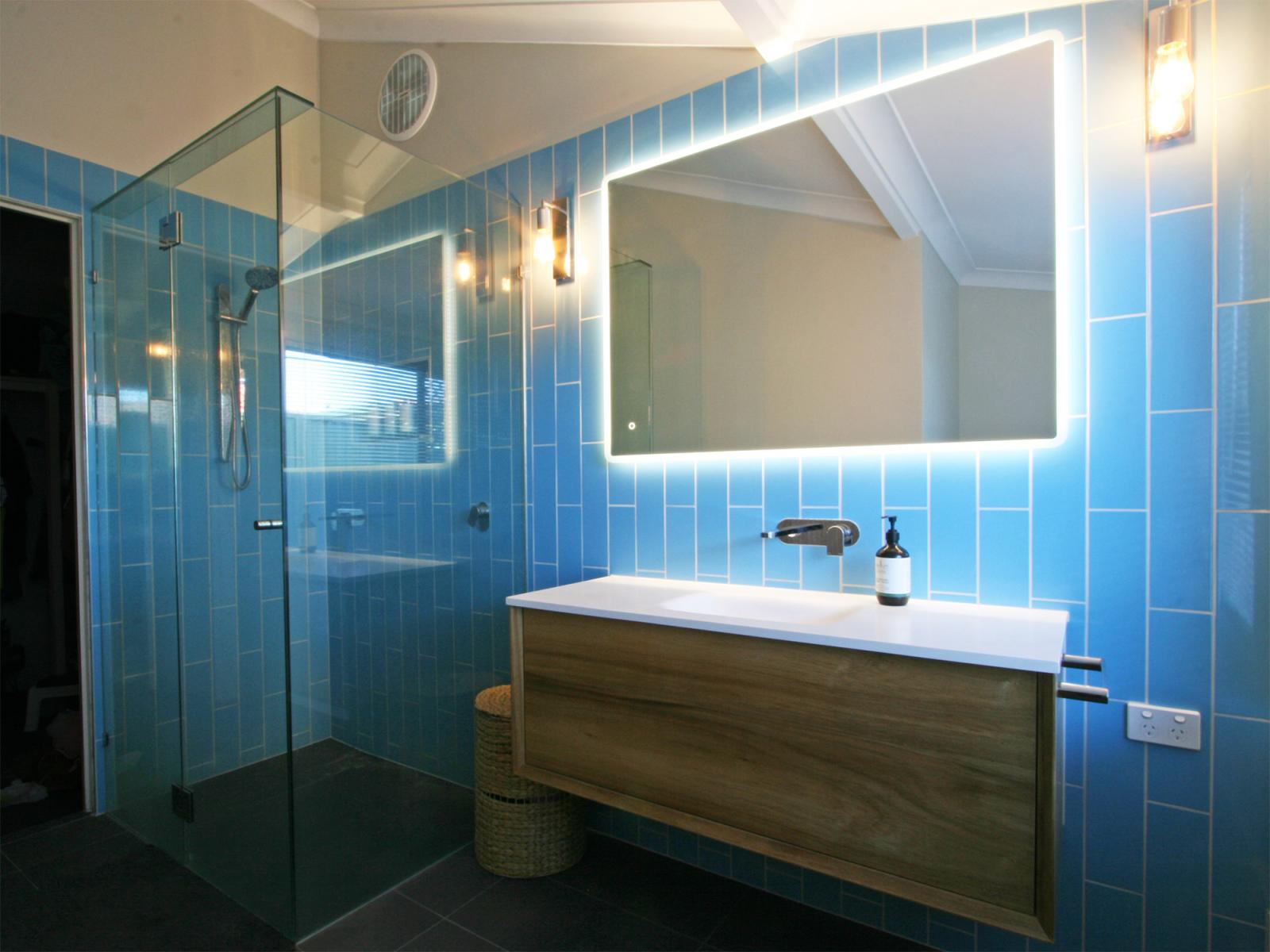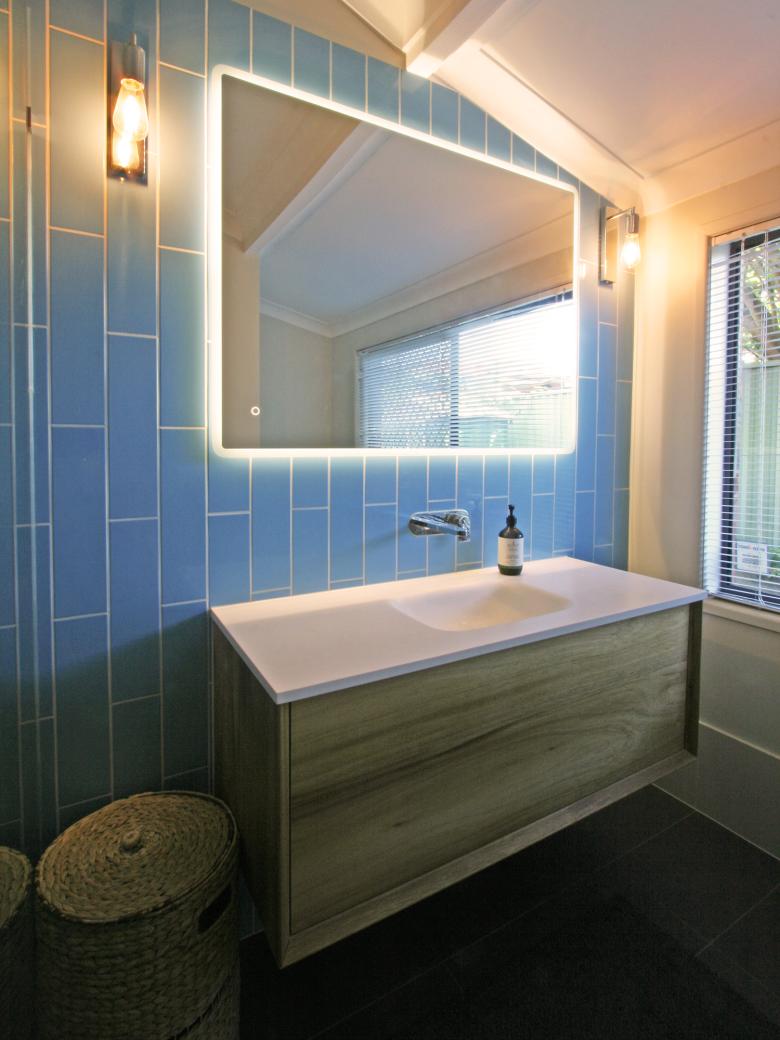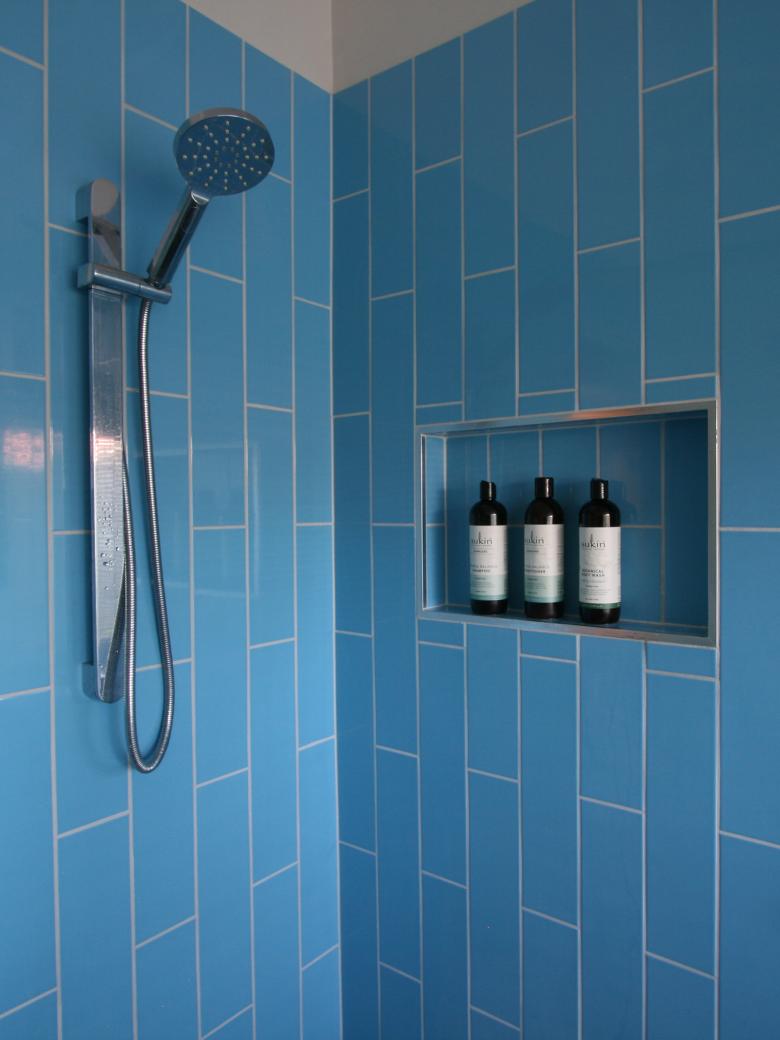 Concept Render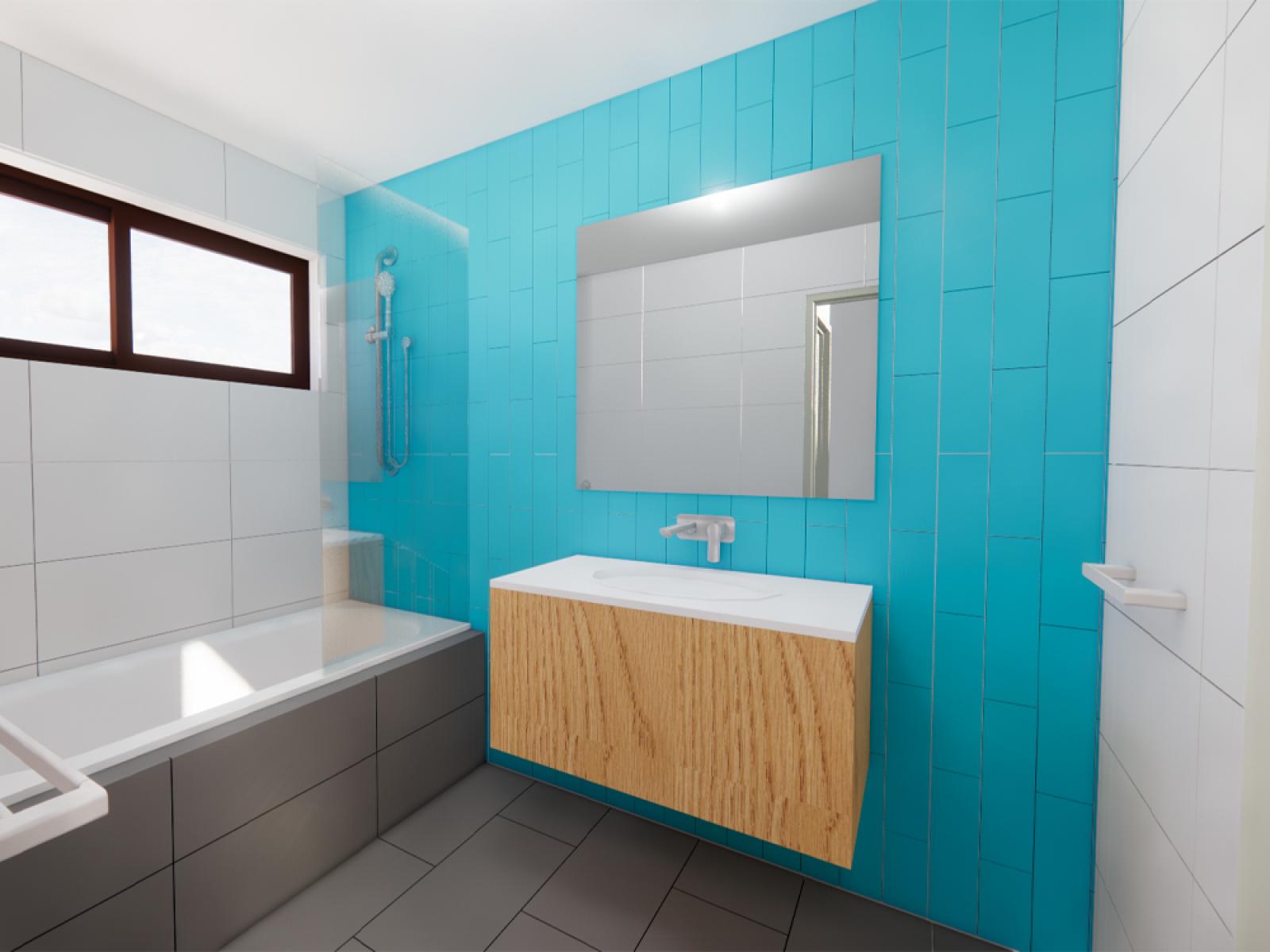 Bathroom before renovation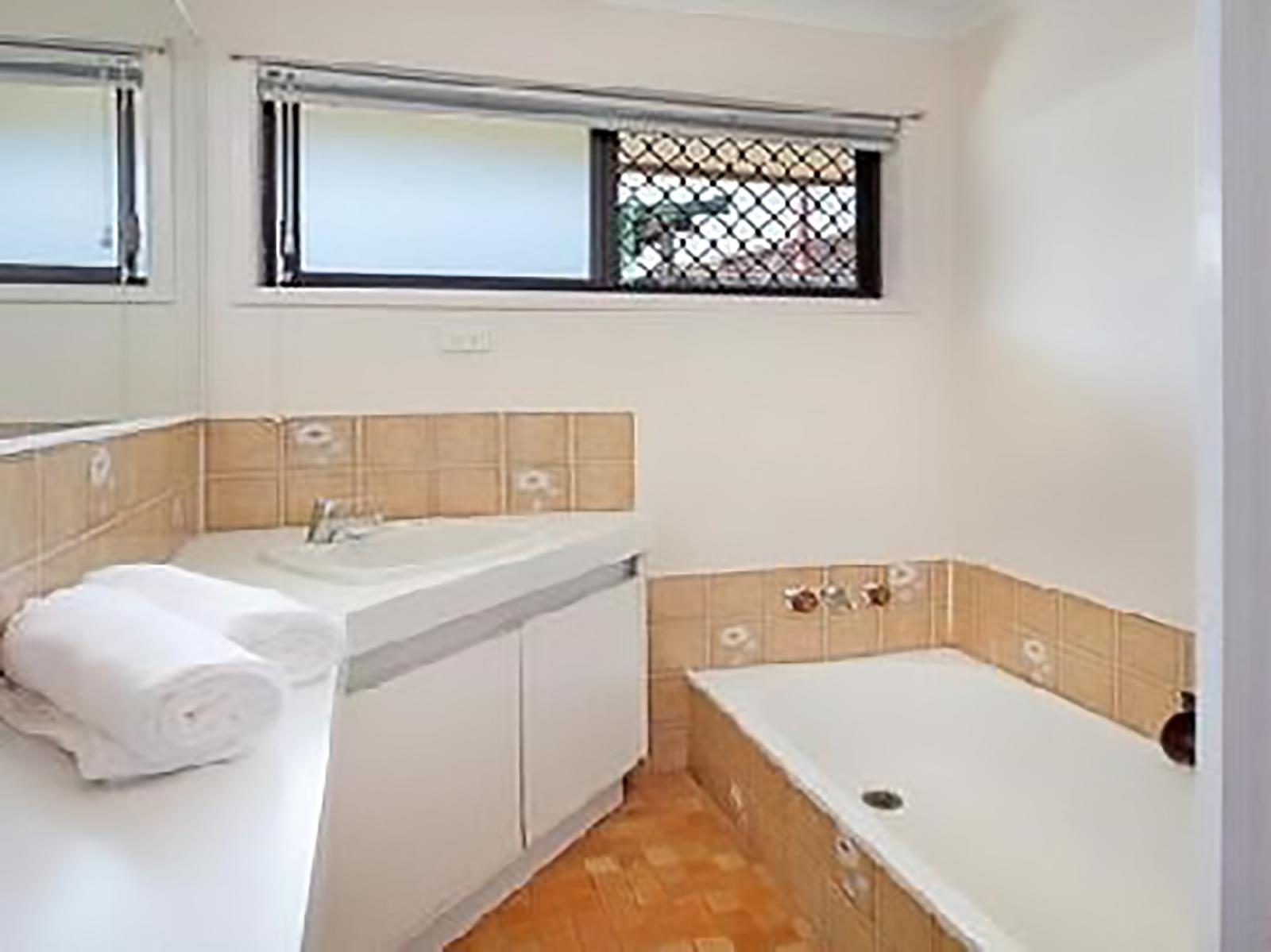 Ensuite before renovation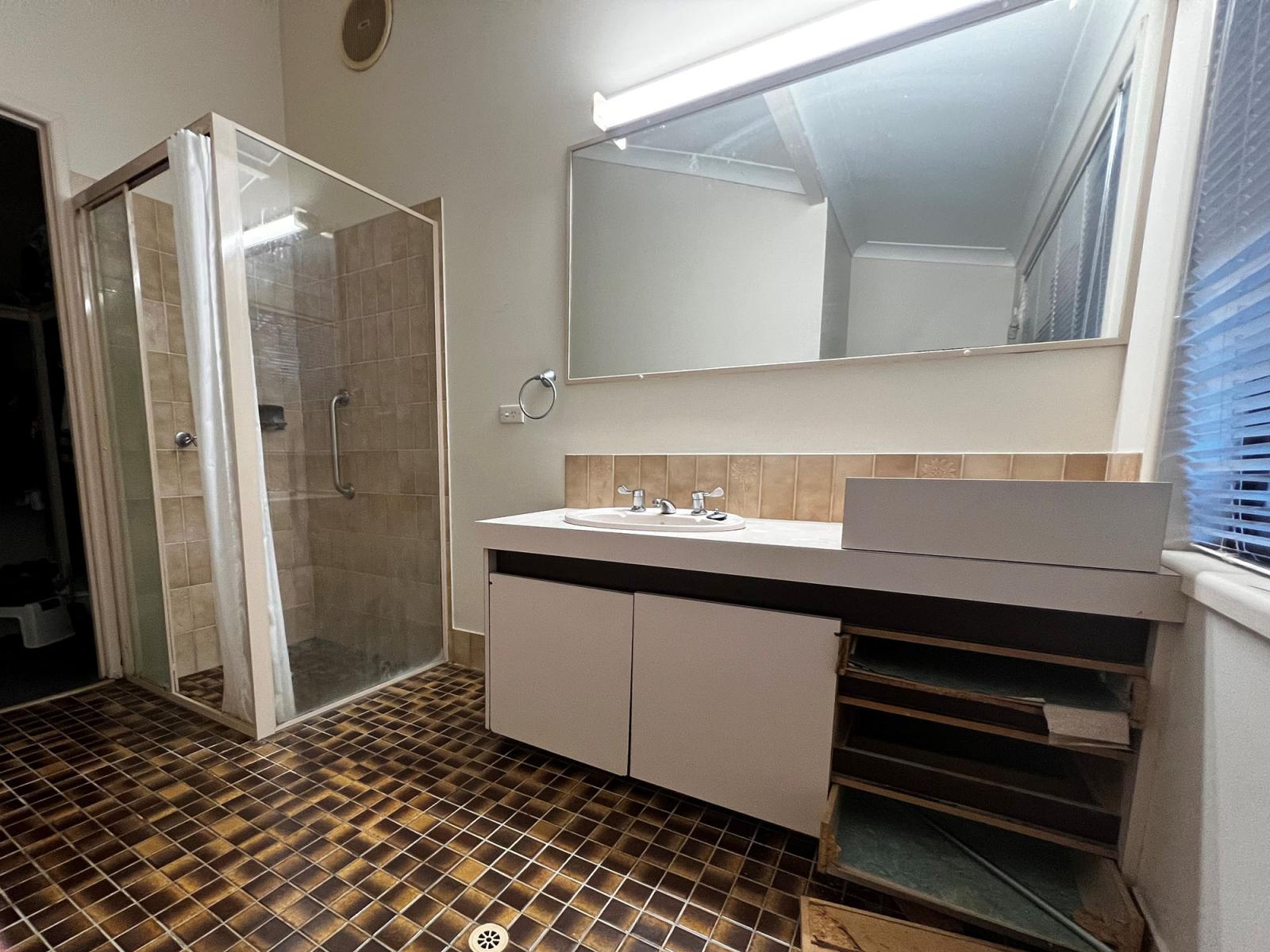 Get in touch to have a discussion about how we can assist your next project.