Railway office fit-out
Shopfitter: Trivision
Images: Scott Burrows Photographer
Skewed was engaged to complete the Architectural design and documentation of the office fit-out.
The existing space was a decommissioned café, in a new mixed-use tower in the inner city suburb of Milton. The client required an additional floor area to house their team, so a mezzanine space was introduced. The addition of the mezzanine meant designing a structure within very tight tolerances, to meet height compliance requirements.
The material palette creates a warm and inviting space, using timber flooring for the high-traffic entry space, and the stone feature wall in the boardroom draws you into the space. The resulting spaces are light, spacious and modern, providing a great space for the client and their business operations.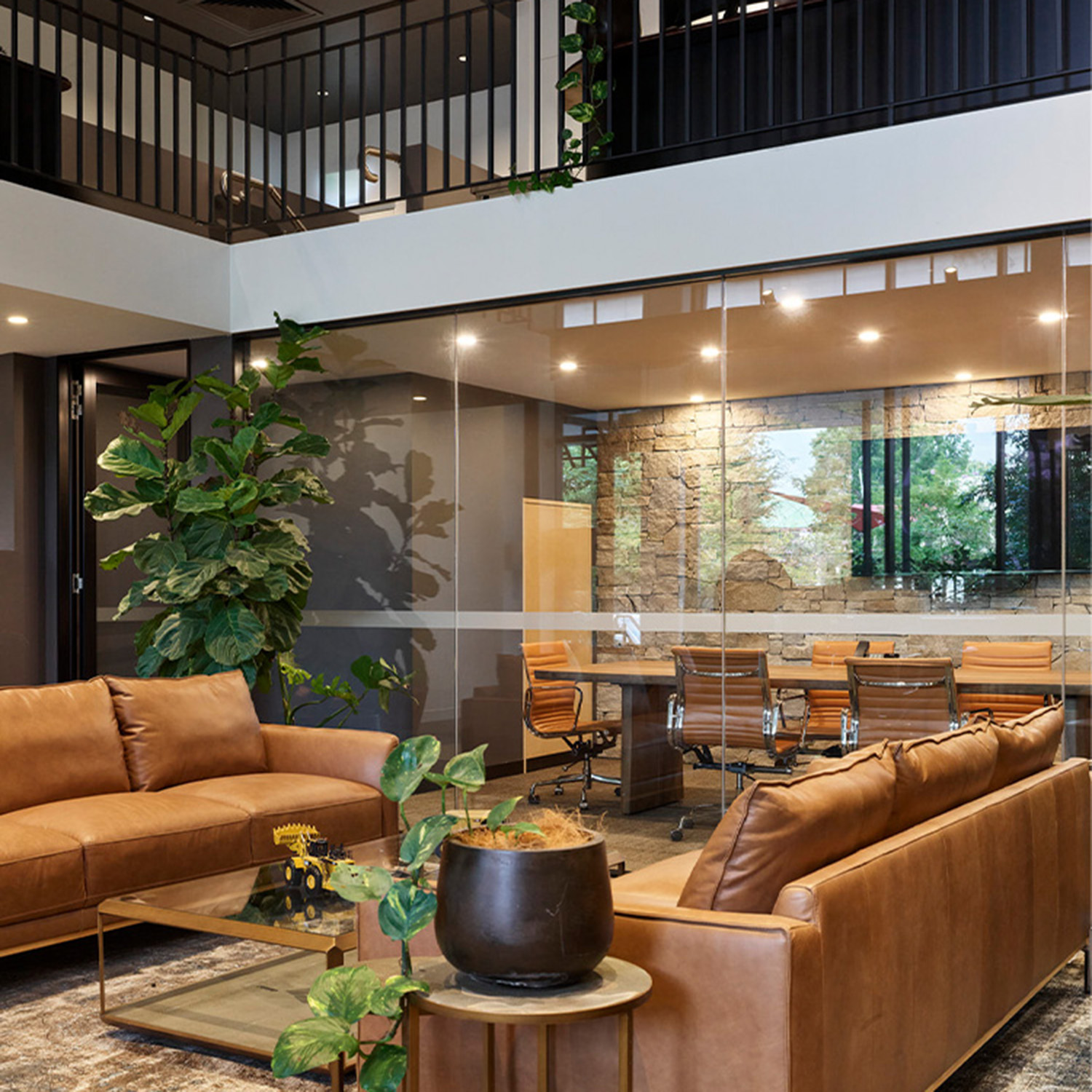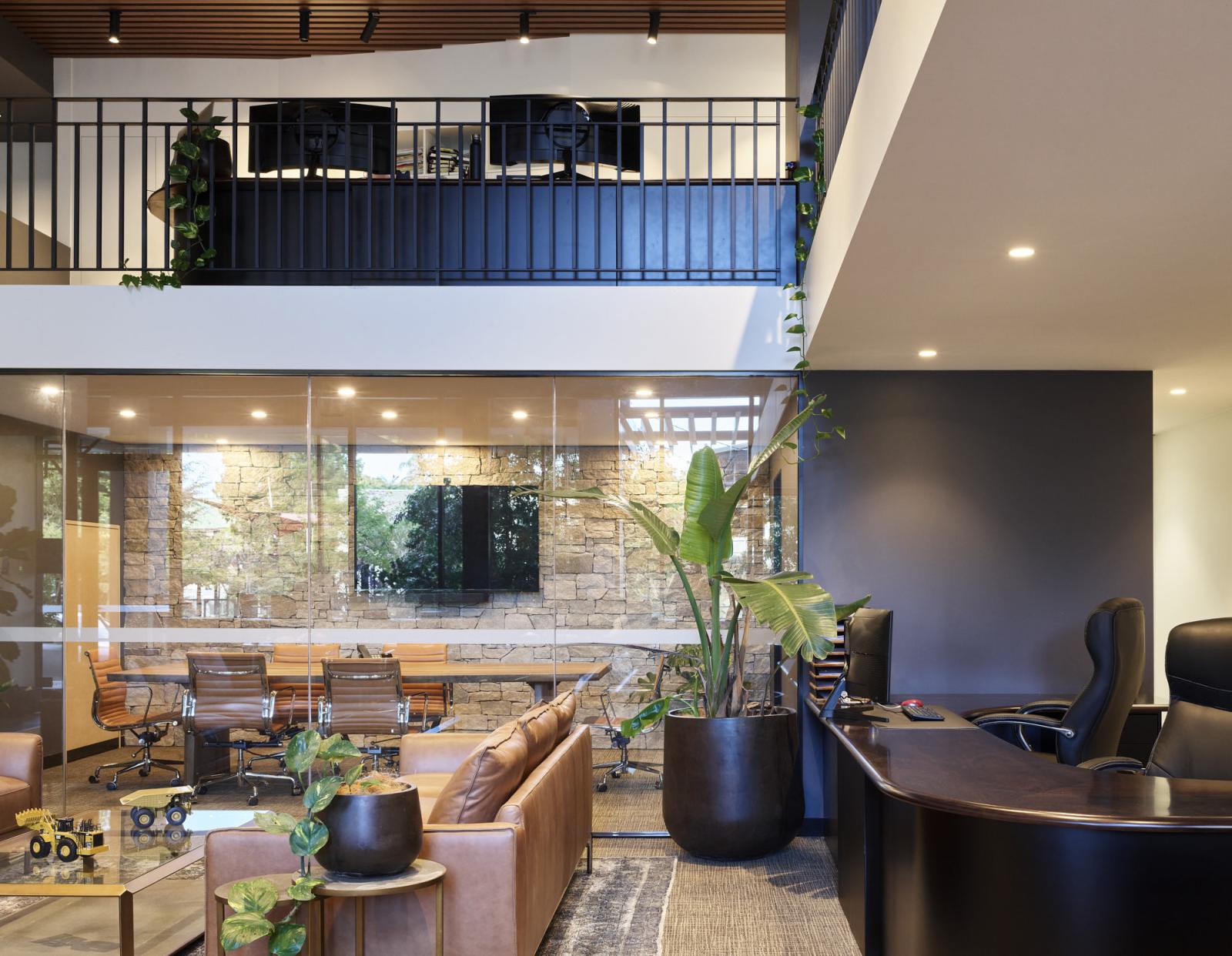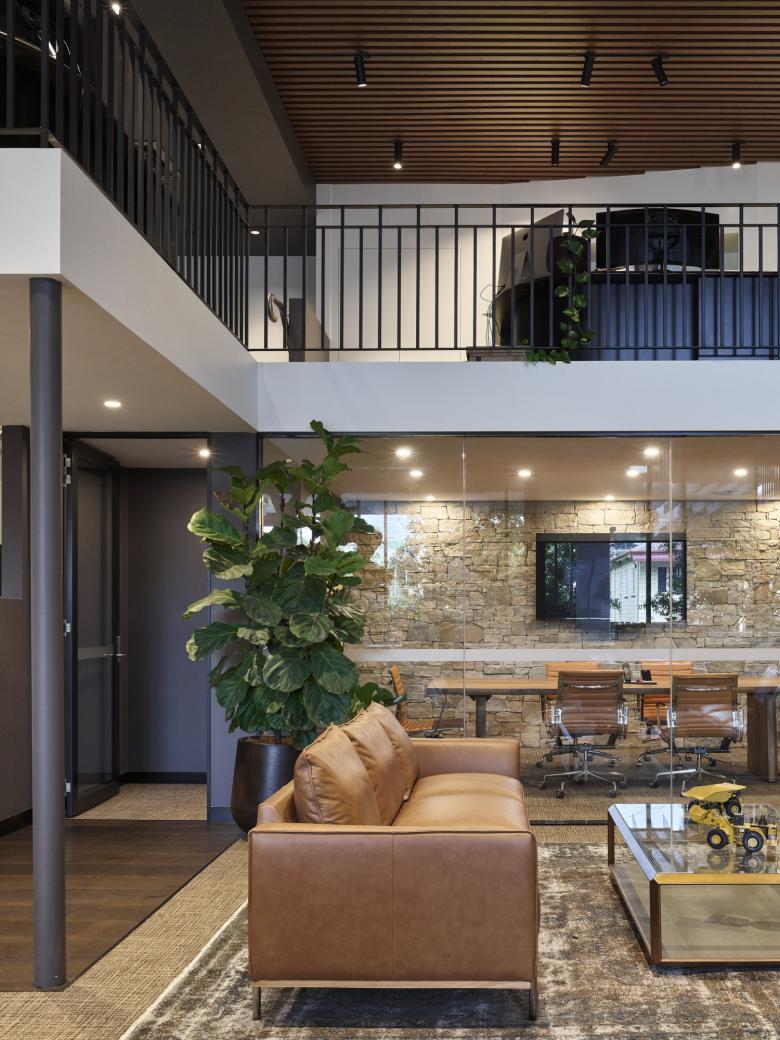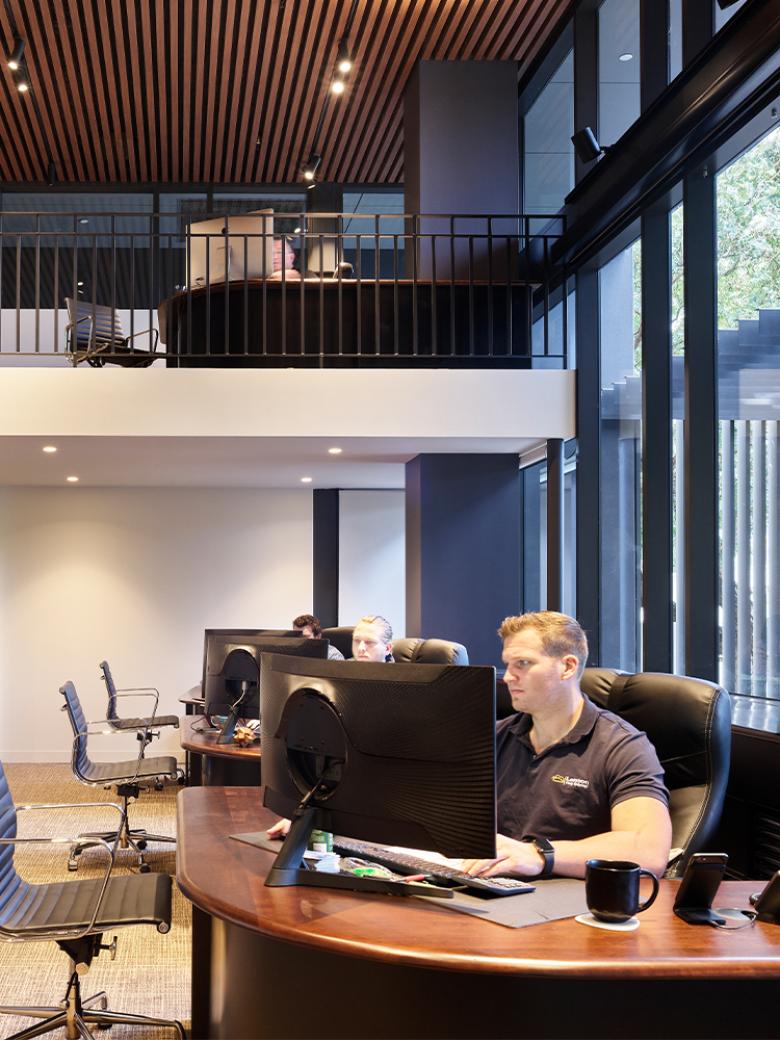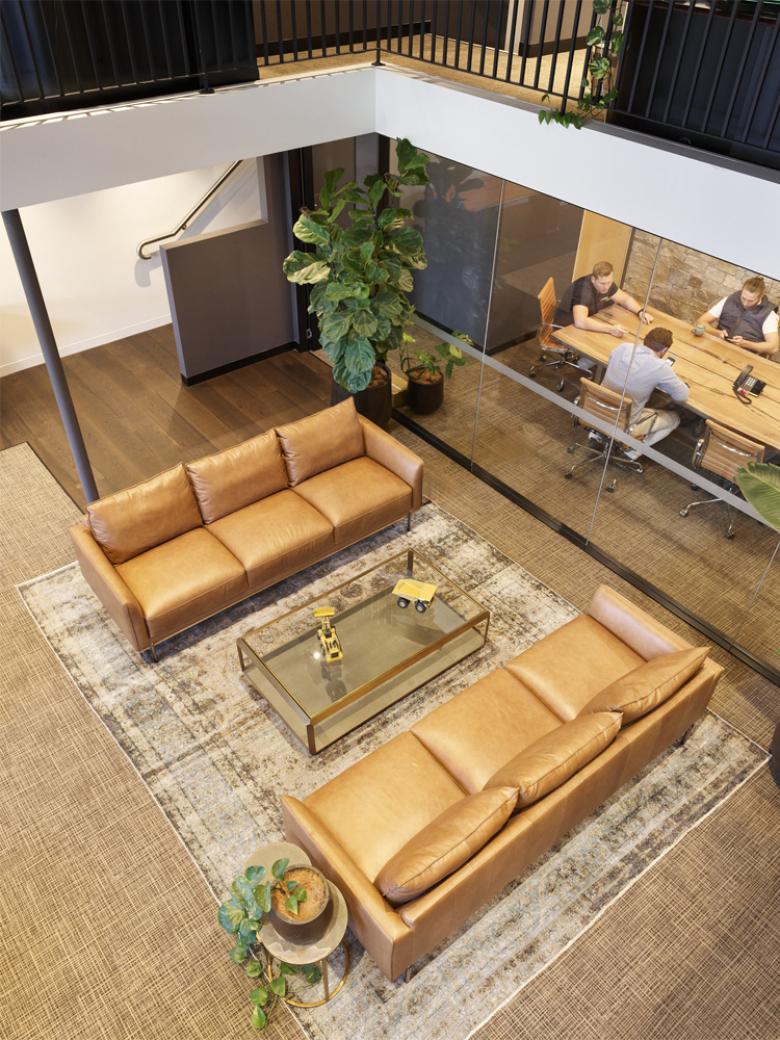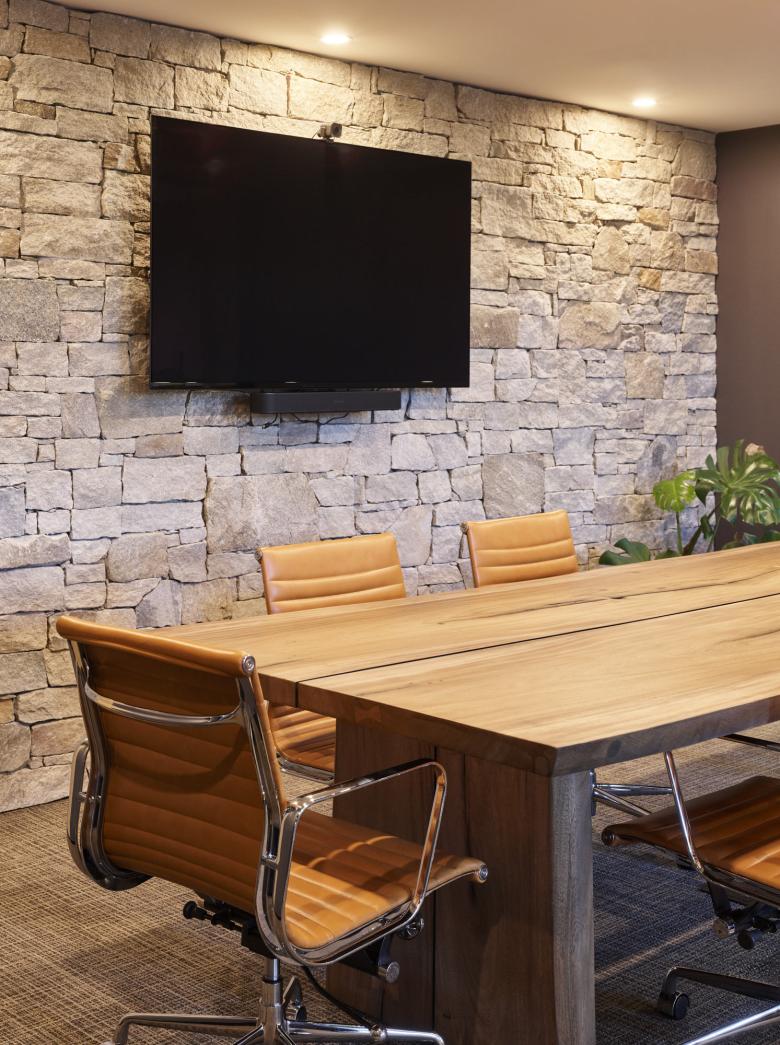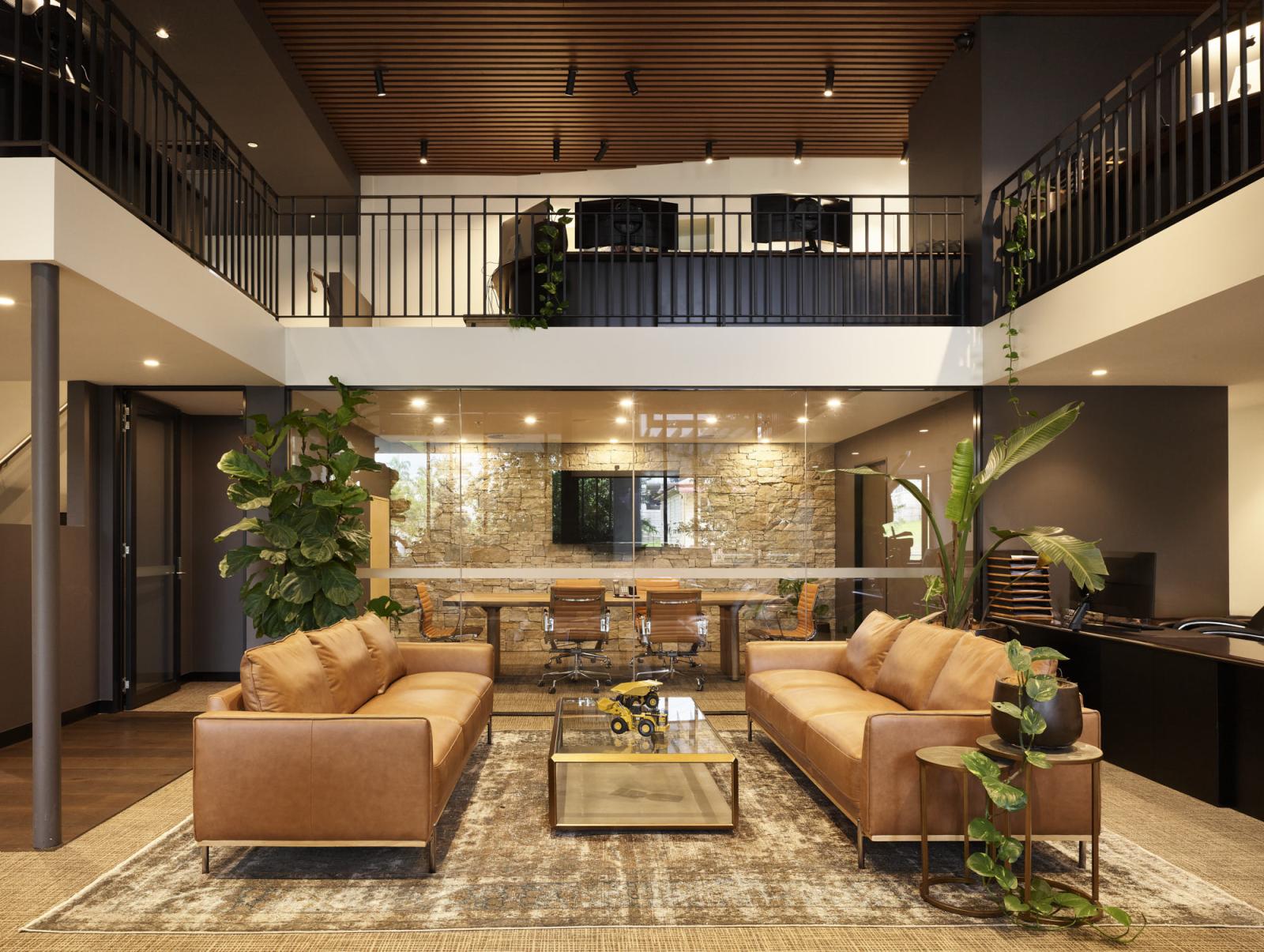 Get in touch to have a discussion about how we can assist your next project.